Your Only Protection Against a Google Ranking Penalty
Google has rolled out a slew of algorithm updates over the past several years (Penguin, Hummingbird, Panda, Pigeon, Pirate), the majority of which have proven detrimental to hundreds of thousands of businesses and independent websites that rely heavily on Google for lead generation, customer acquisition and advertising revenue. Any company that frequently spends money on black-hat seo services, spammy link building practices or any other type of search engine manipulation has certainly felt the pain over the years. Most of these companies are also likely to be terrified of black and white furry animals for a very very long time.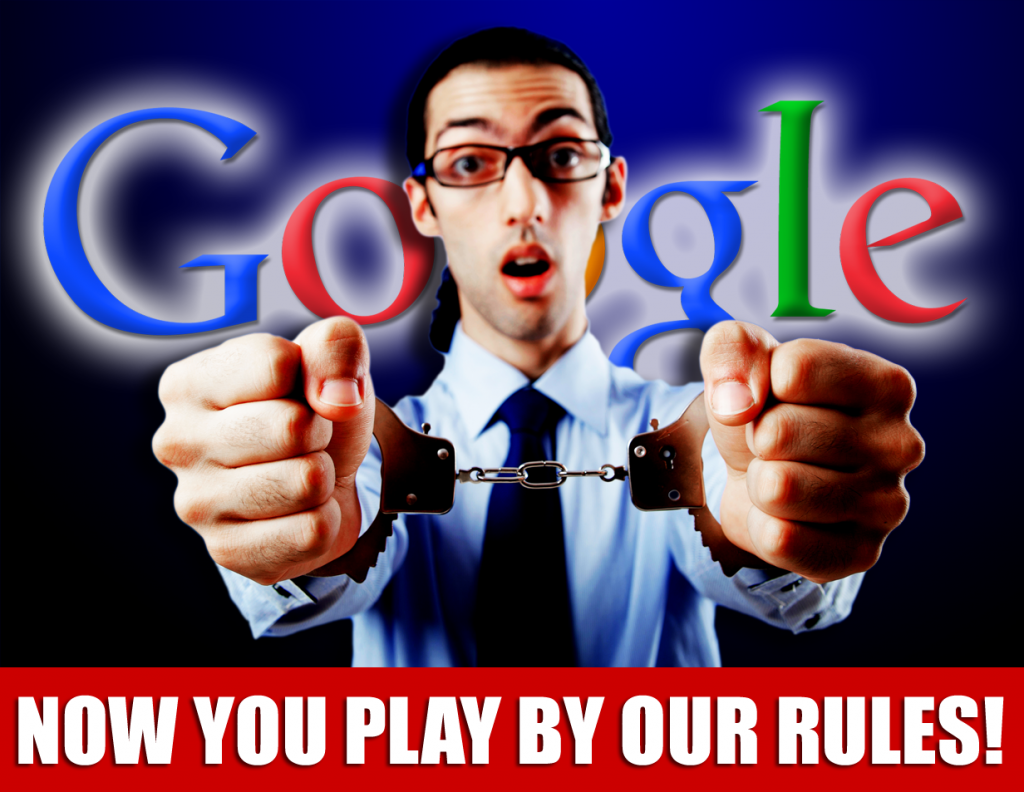 Can Any Business Consistently Rely on Google?
Though it's nonsensical for any business (small or large), to stake the entire success of their company on Google search engine rankings, companies continue to do it every single day because they've been told it's the only way to ensure success. Let's take a moment to state the truth loud and clear: there is never a way to ensure success with Google. Even though most companies, entrepreneurs and bloggers see Google as the internet itself, they need to remember Google is actually a company that can choose to do what they want with their search engine. This includes: changing search rankings every day, rolling out new algorithm updates and penalizing sites for not adhering to their guidelines.
Fortunately there is one marketing secret weapon that can withstand even the most severe search engine results shakeup. It's a strategy that's been around since the internet began, yet most companies have pushed it aside in favor of trendy digital marketing tactics that often don't return the same results when used on their own.

Email Marketing: The Secret Weapon in Your Marketing Toolbox
Our company frequently stumbles across online content that takes a strong stance against the use of email marketing in a modern marketing era, as if it's old-fashioned or something. We always roll our eyes a little bit when we see this type of content, because we know 90% of the people writing the content don't even agree with their own statements—they're just using it as click-bait. The truth is email marketing is stronger than ever, and in a world of ever-changing search engine results it may be the only tactic you can safely bet on time and time again.
Unlike seo, ppc and other forms of internet marketing, email marketing allows a business to make a direct connection with current and potential consumers. What other marketing tactic (other than mobile marketing), gives you an avenue to communicate one-on-one with the very people that will end up spending money on your products and services? There aren't many, which is why email marketing is so unique and effective.
How do I Build a List of Email Subscribers?
There are quite a few resources online that will show any beginner, intermediate or advanced marketer how to build up a large email following. The site you visit to find the information is irrelevant, but the strategy will be similar across the board. If you want to build up an email list in a few easy steps, follow these tips:
Optimize your website for conversion-If you want visitors to subscribe to your site you need a landing page designed with conversion in mind. Try customizing your sidebar, adding unique font, and placing images and video in strategic locations on each landing page of your website to draw a visitor's attention. You'll also want to include contact forms prominently so visitors can easily see how to subscribe.
Use Visually Appealing Pop-up Forms-Though most marketers view pop-up forms as annoying and unsophisticated, research shows that customers are 80% more likely to join your mailing list when a timed pop-up form appears on your landing page. You don't need to get crazy with the form, but you do need to make sure it disseminates the message you want your readers to receive in as little text as possible. If you don't believe in the power of the pop-up form, try conducting a split a/b test on various landing pages and see which one performs best.
Guest Post on Other Blogs-Google has been very clear about outlining the consequences for creating spammy guest blog content, but when used correctly, guest blogging can be one of your most powerful marketing tactics. When you post on someone else's blog (preferably someone reputable), you instantly gain exposure to a whole new audience. The more often you guest blog, the more familiar people will become with your content. Before you know it you'll be earning organic links to your content and hundreds of additional email subscribers.
Conclusion
Though email marketing has been around for ages, that doesn't mean its lost any of its effectiveness. As the popular saying goes: "Everything gets better with age."
If you want to keep your business afloat during tumultuous search engine shakeups, you need to invest in a sound email marketing campaign and keep it going for years to come. If you need help setting up an email marketing campaign to increase your contact list and strengthen your relationship with existing customers, contact Local 360 Media today. We are experts in every aspect of marketing, including: email marketing, ppc advertising, seo, web design and mobile marketing. Contact us at 877-286-5346 for more information!